Portfolio
The principals of Boston Harbor Capital have co-managed private equity funds and have
raised over $100 million in equity capital for start-up businesses founded by the principals. The principals have
invested in over 30 private growth companies over their careers.
Representative Past
Investments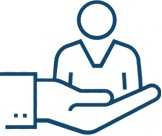 Consumer products
and services
Solar Cosmetic Labs, Inc.
Fetco Home Décor Inc.
Northland Frozen Foods, Inc.
ClearSource, Inc.
Simkar Corporation

Technology enabled
manufacturing
Melard Technologies, Inc.
Elmet Technologies, Inc.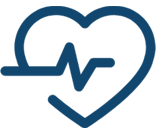 Healthcare technology
and services
Harvard Bioscience, Inc.
Biopure Corporation
HealtheTech, Inc.
HealthWyse

Business services
Zenith Administrators, Inc.

Internet, software
and hardware
Artel Video Systems, Inc.
Goldpocket Interactive, Inc.
ChipWrights, Inc.
Upshot.com
Commerce.TV Corporation
Kabira Technologies, Inc.
videoNEXT Network Solutions, Inc.
Habama, Inc.
Relationship Marketing Group, Inc.
SourceIQ, Inc.